4 tags
Watch
Halloween-inspired by McQueen
5 tags
New Byblos campaign. Abu Ghraib for animals.
ihurtiaminfashion:       [Photo: Byblos]
Mom, but you promised we would play scrabble...
ihurtiaminfashion: [Photo: Midnight Charm Tumblr]
H&M Men's Fall/Winter 2011 Collection
wetheurban: Website: http://www.hm.com/us/ H&M's Fall/Winter 2011 collection is just as fresh as its past winners (possibly even better). Keeping it solid and well-rounded with tons of outerwear jackets, trousers, motorcycle jackets, and more, you won't have any issue finding something for your fall wardrobe. The clothes wont be available for a couple of months, but that's fashion for ya!...
River Viiperi & Simon Nessman for GQ Style China
wetheurban: Photographer: Blair Getz Mezibov Stylist:  Marcus Teo Models:  Simon Nessman and River Viiperi Website: www.defactoinc.com This is MAJOR! Friend of WeTheUrban, River Viiperi, and Simon Nessman are teamed together in the latest GQ Style China! Are those Giveanchy leopard tights I see!? Check out the rest of the shoot after the jump! Who would you cast to make this shoot the...
9 tags
Daphne Guinness
By Markus Klinko & Indrani Daphne Guinness pays tribute to Alexander McQueen Source: Fashiontography
18 tags
Rico for Vogue Hommes Japan
Model: Rick Genest (Zombie Boy) Photography: Mariano Vivanco Styling: Nicola Formichetti Production: TRUSST (Source: TRUSSTclub)
22 tags
Making a Scene
Models: Mariacarla Boscono and Natasha Poly Photographer: Willy Vanderperre  Stylist: Olivier Rizzo 'Making a Scene' in W Magazine March 2011 (Source: Fashiontography)
10 tags
Visionaire 60 By Riccardo Tisci
As if it wasn't enough to design women's, men's, and couture, not to mention land one of the biggest Oscars gets of them all in Cate Blanchett, not to mention maintaining the front-runner position in the who-will-replace-Galliano-at-Dior guessing game, Givenchy's Riccardo Tisci has revealed exclusively to Style.com that he's collaborated with Visionaireon its 60th anniversary issue. The topic?...
13 tags
Jil Sander Fall 2011
These wedge boots caught my attention. Can't. breathe.
VOGUE: First Look: Rick Owens Fall 2011 →
vogue: by Emily Holt Photographed by Evan Sung SEE THE SLIDESHOW Rick Owens would like to keep things simple this fall. "It's about not overthinking it, deliberately not overthinking it, deliberately kind of pulling back from overthinking," he said late one night in his studio. Then,…
29 tags
Vogue piled on Vogue
This is what you get when you pile on all the 2010 Vogue covers from around the world.  And now here are the 2010 covers from their respective Vogue edition: Vogue Australia Vogue Brasil Vogue Italia Vogue Korea Vogue Nippon Vogue Paris Vogue Portugal Vogue UK Vogue US (Source: shrubrub's LiveJournal) Check out a few more in the link
19 tags
Beyoncé | African Queen
'African Queen' Beyoncé for L'Officiel Paris March 2011 Photographer: Mark Pillai Stylist: Jenke-Ahmed Tailly (Source: Fashiontography)
6 tags
Mugler
30 tags
A preview of Alexander McQueen's exhibition at the...
Fall/Winter 2010 Spring/Summer 2001 Spring/Summer 2010 Fall/Winter 2009 Spring/Summer 2007 Fall/Winter 2010 Spring/Summer 2003 Fall/Winter 1997 Spring/Summer 1999 Spring/Summer 2001 Fall/Winter 2010 Spring/Summer 2001 Fall/Winter 2006 Fall/Winter 1996 (Source: The Guardian)
30 tags
Alexander Wang Fall 2011
More pictures on style.com
23 tags
Maison Martin Margiela + Opening Ceremony = MM6...
[Opening Ceremony,] the fashionable multi-brand store from Manhattan, which also has its own self-named collection, has entered a partnership with Maison Martin Margiela in order to produce around 20 pieces, but which could lead to infinite combinations. The whole concept of this capsule collection resides in "modularity and interchangeability", two important values of the company. Each unit...
19 tags
Complex Geometries Fall/Winter 2011-12
My favorites from the collection: It's actually a new change to their usual neutral-color collections. Despite I'm a fan of their black-and-white designs, I have to say this collection is by far my favorite among their previous collections. Yes, I can love colors as well!
18 tags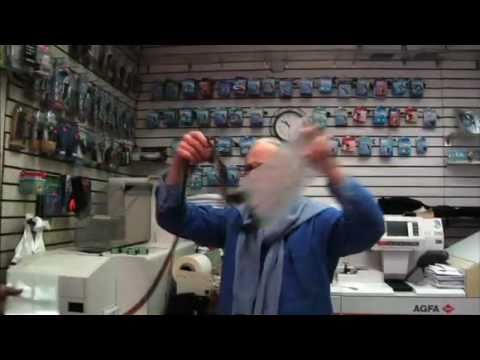 19 tags
White obsession
15 tags
Rad by Rad Hourani Fall/Winter 2011-12
New York Fashion Week already kicked off this past Thursday! Though this designer is one of my favorites to follow. Here are some pictures from his collection presented today: More on fashionologie.com
14 tags
10 tags
The future of Carine Roitfeld →
10 tags
Montreal Fashion Week, 20th edition
It's already over! So many interesting looks at this Fashion Week. I've been there for 2 days, though I'm pretty sure the first days would be amazing as well. My favorite show is ultimately Thomas, Christian L'Enfant Roi & Samuel Mercure. Lots of black gorgeousness. :) Denis Gagnon's fashion show has lots of black as usual, but his...
25 tags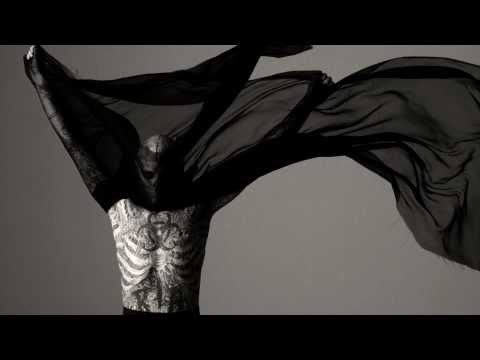 7 tags
Neil Barrett Hommes Automne/Hiver 2011-12: Dans l'ensemble, j'ai bien aimé. Le produit-clé de sa collection est les leggings, tel que l'on peut constater sur l'image. Des "peacoats" courts de couleurs unies ou carottées, des tricots texturisés ou graphiques (très intéressant, même pour les tricots en dégradé!), des pantalons souples ou ajustés… Bref, il...
Mes débuts en photographie
Mardi dernier, j'ai acheté ma toute première caméra (parce que je n'en possédais pas un avant) qui est une caméra professionnelle pour débutants. C'est la caméra EOS Rebel XT dont j'ai pu acheter d'une personne. J'ai beaucoup gossé avec cet après-midi, délaissant mes devoirs pour quelques heures…! Voici quelques photos normales que j'ai pu...
30 tags
Super Girls by Mario Testino
(source: fashiontography.com)
8 tags